NABHOOD/HBCU SCHOLARSHIP
DEEP SEA FISHING & SHARK TOURNAMENT
(Proceeds to aid Hospitality Students Scholarship Program)
WEDNESDAY, JULY 24, 2019
7:00AM – 12:00PM
Registration Fee (includes all beverages and fishing equipment).
Must be received by June 10, 2019
Climb on board Striker-1™, the 50' Hatteras Luxury Sport Fisherman home of the world's famous Lee's fighting chair with world class tackle, live bait, crew and is fully air conditioned.
Also comes complete with full service head & galley. Captain "Mark The Shark"®, an expert on charter fishing for any type of fish, has been featured on local and national television programs, explaining his specialty: "Monster Fishing"™. "
Mark The Shark"® has been catching fish in epic proportions all over the world and the waters of South Beach, Miami, Florida for more than 30 years! His experience and knowledge of fish and their habitat make for thrills of a lifetime!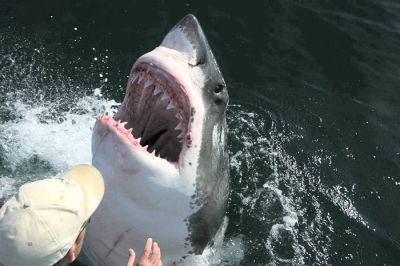 Make sure you Register for this experience of a lifetime.